6 Must-Watch Beauty ASMR Videos
Updated on July 17, 2023
Beauty ASMR Videos are a favorite of the majority of ASMR people out there, and rightly so. The soothing sounds combined with a gentle-yet-firm touch can be very effective at helping you to relax and enjoy a moment of calm in your day. But what about when you want to feel invigorated? What if you want to be stimulated in other ways than just the sound of tapping on your skin? What if you're simply looking for beautiful, calming beauty videos that will lull you into a state of serenity and comfort, but without all the typical triggers that are normally associated with ASMR videos? You've come to the right place.
What Is Beauty ASMR?
Beauty ASMR is a term used to describe a branch of ASMR videos that focuses on the beauty industry. This generally includes makeup tutorials, hair tutorials, and nail art videos. You can also find a range of vintage hair and beauty product demonstrations herein too. From the 1950s style Pin-Up Girls to modern-day Lipstick Princesses, the Beauty ASMR genre has a little bit of everything for everyone, and there's something to suit all tastes. Some of these videos are produced by talented artists who have a penchant for makeup artistry, while others are simply people filming themselves playing with makeup in front of their camera.
What Are The Benefits Of Beauty ASMR?
The term 'aesthetic' comes from the Greek word for perception, and that's what we're really here for. We want to be able to perceive and experience beauty and aesthetics in a new way through these videos. The majority of ASMR people out there are exploring their own sense of personal aesthetics, so it should come as no surprise that a lot of people have taken a liking to this particular type of ASMR. This is not about the performer's personality, so much as it is about their artistic talents and their ability to perform them very well. We tune in for the same reason we go to an art gallery or watch a live music performance – because we want to enjoy something beautiful and be entertained.
The more we learn about beauty and the different ways in which it can be interpreted and appreciated, the better we will get at perceiving its aesthetics. This is no small thing for a science that is all about perception! You never know, watching Beauty ASMR might just help you to unlock your own creative potential, or help you to find new ways of coping with your own personal struggles. It certainly provides a whole lot of inspiration, and may even serve as a good way for us to learn something new about ourselves.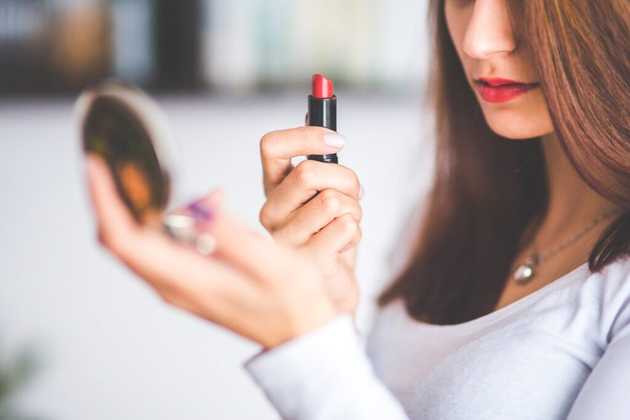 Here Are Our Top Picks For Beauty ASMR Videos:
This list contains some of the must-watch Beauty ASMR videos, but if you have any suggestions of your own, please feel free to share them in the comments section.
Jelly Lip Mask
For many people, the finest aspect of a new lip balm is the first time they put it on their lips. Only once per tub, however, this film may be seen again and over again. A lip mask with a deliciously springy feel is the Tatcha Kissu Lip Mask. To soften and fill your lips, use this non-sticky jelly lip mask infused with Japanese peach and olive-derived squalane.
Soothing Skincare
This video's textures only grow better and better as it progresses. As an ASMR film in and of itself, a person behind the camera slices the beauty stick and then mashes and mixes the formulations together to produce a whipped skin concoction. Milk Makeup Cooling Water and Watermelon Brightening Serum are two products you may use to make your own version of the new product, which is regrettably not available for purchase.
Eyeshadow Application
While food porn is fun, there's something about cosmetics porn that just can't be beaten. This is especially true when it comes to eyeshadows that are metallic or sparkly. The more pigmented, the better, if you're going to experiment on your own. To get maximum impact with just one swipe, use Diamond Dazzlers from BH Cosmetics. Use the Artis Elite Mirror Oval 7 Brush to apply it, which has compact bristles and a handy handle meant to replicate the way your fingers travel across your face while applying makeup.
Eyebrows On Fleek
I could spend all day watching videos of brow microblading. This video demonstrates how to achieve the perfect brow without using blades or numbing cream. That's correct, achieving the microbladed look doesn't have to cost hundreds of dollars. Indeed, forked-tip microblading pens have just hit the beauty market to mimic the appearance of natural hair. The multi-prong tip of the Maybelline New York Tattoo Studio Brow Tint Pen may be used to create natural-looking strokes.
Perfect Lips
Perfecting your lip application takes practice, but the satisfaction you feel when you succeed is priceless. If lipstick could last forever, wouldn't it be wonderful? That's for sure! After applying lip liner, add Sigma Beauty's Infinity Point Lipstick to get that razor-accurate application. When the base is turned, the pigment takes on a teardrop form and rises to the surface. While other lipsticks spin as you twist, the characteristic ridge on the back of the lipstick rises straight up in the point shape so that it remains sharp for as long as possible. A super-shiny finish is required.
Hair Goals
In terms of shine, this hair has exceeded all expectations, giving it the ideal #hairgoals moment. I can't take my eyes off the comb as it bounces through the hair in a lovely cascading motion. For shinier results at home, use Aveda Brilliant Shine On Spray after styling your hair. The thin mist's transparent veil of absolute brightness can be used to eradicate pesky flyaways.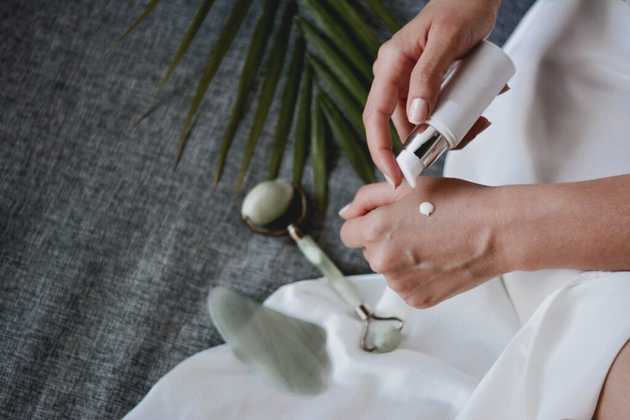 Tips When Doing Beauty ASMR Videos
For starters, to ensure the longevity of your career in the ASMR industry, be sure you're always following health and safety protocols. For example, never taste test any beauty products on camera (i.e., don't lick lipstick swatches for viewers). If you want to create a product review video, make sure you've done all the research yourself before whipping out that product. Just because someone else has created a video of their own doesn't mean it's 100 percent accurate. Make sure that if you have allergies — which is especially relevant when sampling makeup — that you mention them before touching anything! You'll also need to clean your hands with an alcohol wipe before touching anything. In addition, if you're going to use a makeup brush on camera, make sure it's sanitized with alcohol beforehand, and only use the softest touch possible!
Last but not least, when doing ASMR videos or creating any video for that matter, it isn't about YOU. It's about your viewers and what they hope to gain from watching your content!
---