ATR2100 Microphone Review - Great build quality for cheap!
Updated on September 10, 2023
Introduction
Are you new to ASMR? Looking for an affordable microphone to learn with? Then you should definitely consider the Audio-Technica ATR2100 microphone to start.
Aside from its very cheap price of around $65, the ATR2100's main selling point is its flexibility. Having both USB and XLR connectors, this microphone can be used for a variety of recording functions with or without a separate recorder. You can hook it up to your computer through a USB cable and record straight onto it or buy a separate recorder and use the XLR output if you have the money to spare. With the ATR2100, you won't need a lot of gear at once.
Another thing this Audio-Technica microphone can offer is its sturdy build quality. Not surprising since the brand itself is known for the robust design and longevity of their audio equipment. You'll definitely get a lot use out of this microphone through the years. What more, it comes with Audio-Technica's lifetime warranty for added assurance.
Read on to discover more about what this affordable beginner microphone has to offer.
Specifications
| | |
| --- | --- |
| Power Requirements | USB Power (5V DC) |
| Frequency Response | 50Hz-15kHz |
| Sample Rate | 44 kHz/48 kHz |
| Directional Pattern | Cardioid |
| Output | XLR & USB |
| Max SPL | 120 dB |
Sound Quality & Noise Performance
Given its low price point, the Audio-Technica ATR2100's sound quality isn't the best out there but it holds up. Its particularly great at picking up voices and vocals on both the low and high ends of the sound spectrum. Just be warned that it can't record extreme highs and lows as it only has a frequency range of 50 Hz to 15 kHz.
That being said, it's best to use this microphone for recording voice triggers. It also handles background noise well with some people who've used this microphone commenting that it is better than the crowd-favorite Blue Yeti microphone when it comes to this aspect. Bass sounds also register particularly good on this microphone.
The Audio-Technica ATR2100 being a cardioid pattern microphone also helps in decreasing unwanted background noise when recording. As you may already know, cardioid pattern microphones pick up sound from the front part of the mic and prevent noises from the sides or rear to make it into the final recording. This also means that you can use it in a room with an electric fan or while you're running your laptop's heat fan without having to worry about the microphone picking up these sounds.
However, we have to warn you of the noticeable difference of sound quality when the microphone is connected through the XLR output as opposed to the USB output. To get the best sound out of this microphone, we recommend that you use it with a mixer or a recorder if you can.
Unfortunately, we didn't find an ASMR artist who specifically uses this microphone. But we can lead you to a video review that tests the Audio-Technica ATR2100 as an ASMR microphone so you could judge its sound quality and performance yourself.
https://www.youtube.com/embed/esJq8qKHMmw
Build & Power Requirements
The Audio-Technica ATR2100 looks similar to regular handheld microphones. It's primarily composed of two parts: a gray grille and a silver grip where you'll find the on and off switch. The microphone's body is made from metal giving it a sturdy and rugged look. Despite this, it only weighs about a little more than half a pound.
You'll find its ports at the bottom part of the microphone. As mentioned above, the microphone has both a USB port and a regular XLR male connector. It also has a headphone jack and a dial for controlling volume.
The ATR2100 comes with an XLR female to male cable, a USB cord, a desktop microphone stand that has folding legs and a microphone holder. The package also has a limited lifetime warranty from Audio-Technica.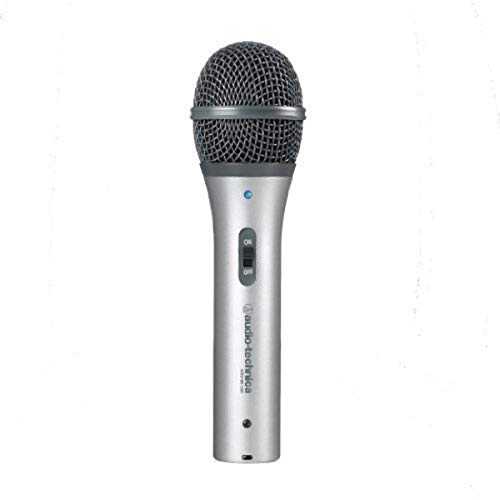 Microphone Setup
What beginners will like most about the Audio-Technica ATR2100 is that it doesn't require an elaborate recording setup to function as it is a plug-and-play microphone. Recording can be as simple as plugging the mic via USB cable onto your computer. It's also compatible with a wide variety of operating systems from Windows XP to Windows 7. It can also be used with computers that have Mac OS installed.
Another way to use the ATR2100 is by connecting it to a sound mixer, a recorder or a video recording device that accommodates XLR connections. This is great news for ASMR artists as they can record both video and audio in one go and won't have trouble with syncing them afterwards.
You can also use the microphone's monitoring feature by plugging in 1/8-inch jack earphones or headphones to the microphone itself. With this, you can instantly hear every sound you record as it is recorded to make sure that everything is up to speed in terms of sound quality.
Pros
Affordable price
Convenient XLR and USB inputs
Handles background noise well
Good for whispering and other voice triggers
Cons
Sound quality not too good
Compared to Other Microphones
The Audio-Technica ATR2100 is often compared to the much more expensive Heil PR-40 when it comes to sound quality.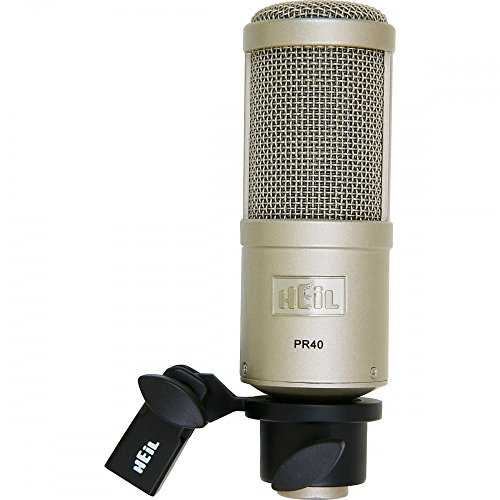 Meanwhile, it is also closely related to the Audio-Technica ATR2500-USB microphone. They're practically the same except that the ATR2100 has an XLR option which the ATR-2500 lacks. There is also the fact that the latter usually retails for $20 more than the ATR2100. So, if you're debating between these two for a first ASMR microphone, we suggest that you stick with the ATR2100.
Verdict
The Audio-Technica ATR2100 surely offers a lot more than its cheap price indicates. With great background noise performance and convenient plug-and-play capabilities through its USB output, it's a great choice as a beginner microphone for recording ASMR triggers, specifically voice triggers. Although its sound quality leaves a lot to be desired, you can be sure that its sturdy build quality will allow it to serve you for years until you have the money to upgrade to a better microphone for your ASMR channel.
---