Zoom H4n Handy Recorder Review - All-in-one ASMR solution
Updated on July 18, 2023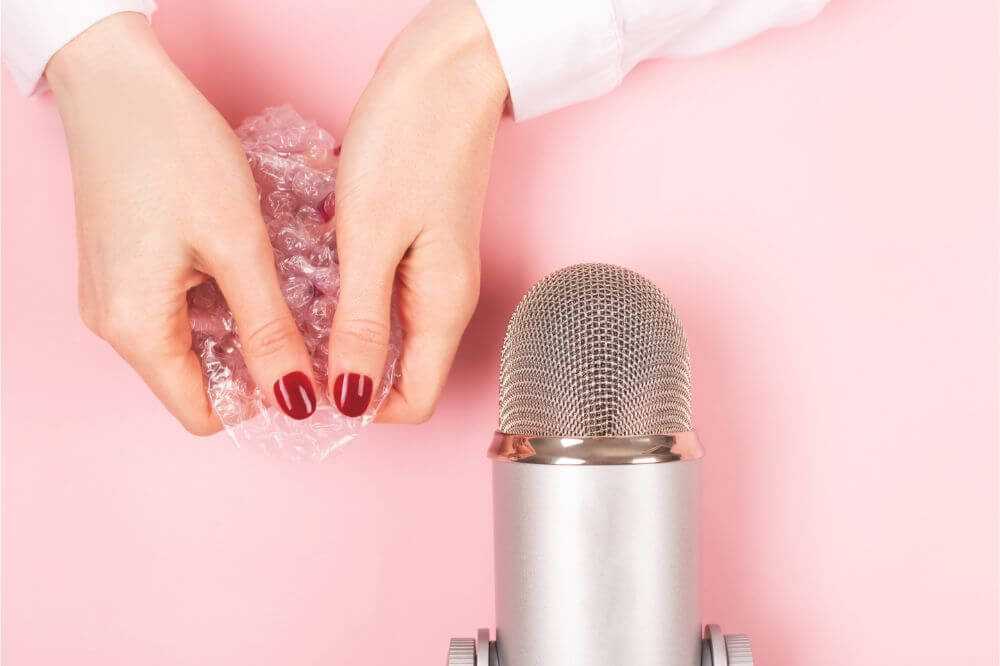 Introduction
If you want an all-in-one device which can be used both as a recorder and microphone, we recommend that you check out what the Zoom H4n has to offer.
The Zoom H4n is a professional digital voice recorder which has built-in XY unidirectional microphones and doubles as an audio interface as well. It has gotten quite a following from ASMR artists because of its amazing sound quality and superior control. Not to mention its built-in mics which can record sounds of excellent stereo depth without sacrificing definition.
The device is also known for its four-track recording feature which is useful for mixing and layering sound to create a better stereo landscape.
The Zoom H4n retails for under $300 and can continuously record up to 11 hours of audio.
Read on to know more about this multifunctional device.
Specifications
| | |
| --- | --- |
| Power Requirements | Two double A batteries |
| Sample Rate | 48 kHz |
| Microphone | Two built-in unidirectional X/Y stereo mics |
| Option for external mics | Yes |
| Continuous recording time | Up to 11 hours (on STAMINA mode) |
Sound Quality & Recording Modes
The Zoom H4n has a variety of recording modes you can choose from.
Stereo Mode
This recording mode uses either the H4n's two built-in microphones or external microphones plugged in to the recorder's inputs.
4CH or Four Channel Mode
As the label implies, in this mode you can simultaneously record audio using four channels: the two built-in XY microphones and two more external microphones attached to the recorder.
MTR Mode
This mode is designed to record up to four tracks of audio and is the most known feature of the Zoom H4n. Using this mode, you can choose to record four tracks simultaneously or individually.
The Zoom H4n also gives you the option to record in STAMINA mode with the primary goal to lengthen battery life from the usual six hours to 11 hours. It records in a similar way like the Stereo mode but with the catch that audio is saved in low quality WAV.
Audio is recorded as uncompressed PCM WAV or compressed MP3 format and stored on an SD or SDHC card with up to 32GB of memory
Noise Sensitivity & Performance
People who have use the H4n noticed that it has quite a bit of self-noise especially when used via an AC adapter. You can hear an audible humming (probably around 50 Hz) from the H4n at this setup so we recommend that you stick with powering the device with two double A batteries instead. The humming may overpower soft sound triggers quite easily and is not ideal for ASMR.
You can also choose to upgrade into using external microphones in the long run. The H4n has microphone ports where you can plug in a different microphone to record audio with.
Power & Build
Like Zoom's other recorders from the H-series, the H4n has a compact and portable design. It measures just 6 ½ inches long and is just 2 ¾ inches wide. While it isn't quite pocketable, the device is surely small enough for easy handheld operation.
The H4n packs in a lot in its small body. You'll find the built-in stereo microphones on the top part of the H4n and the phantom-powered microphone ports on the bottom part. Its microphones are encased in solid aluminum material which gives it quite a sturdy build. You'll also find some speakers on the device's back part which you can use to playback your audio recording.
Meanwhile, there is a 2-inch LCD screen where details of your recording are conveniently displayed. This recorder has the smallest design we've encountered which has two full-sized XLR and instrument combination jacks.
But the best part of the Zoom H4n's design maybe its convenient navigation system which can be operated through a scroll wheel and a menu button. Here you'll be able to go through the many recording options and features that the H4n has with ease.
But don't be fooled by its minute size, the H4n has a very solid build which can surely last you years of regular use. Its build quality is comparable to that of more expensive recorders like the Sony PCM-D50. It also comes with an assortment of useful accessories. You'll get a foam windscreen, a mic stand mount, a power adapter, a 1 GB SD card and the Cubase recording software when you buy the Zoom H4n package.
The Zoom H4n can be powered through two double A batteries or through a power adapter.
Pros
Multi-functional
Sturdy build
Multi-track recording
Cons
Poor self-noise, humming sound present at low frequencies
Compared to Other Recorders with Built-in Microphones
The Zoom H4n is comparable to Yamaha's Pocketrak range of portable recorders when it comes to size. If you find the H4n still a little bulky, you can see the smaller Yamaha recorders like the Pocketrak PR7.

It has mostly similar features but has a way longer battery life. If the H4n's almost $300 price tag is too much for you, you can opt for the Zoom H1 instead which is Zoom's budget recorder.
Verdict
It's no surprise that a lot of ASMR artists prefer to use the Zoom H4n both as a recorder and as microphones. It offers professional quality audio in a very compact and portable device. It offers users versatility with its various recording modes. You can get creative with your practice and give your ASMR audio more depth with its option for four-track recording. The Zoom H4n is also a great beginner device for ASMR as it gives you the freedom for upgrading in the future as it has inputs for external microphones.
---