Samson Go: The Complete Guide
Updated on December 11, 2022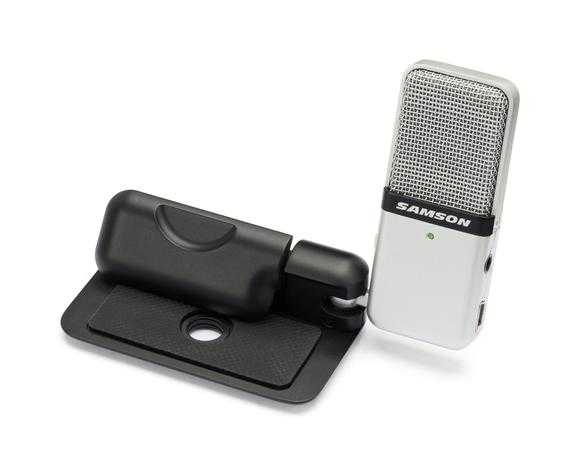 Introduction
Figuring out your audio setup is the first part of starting an ASMR channel. You have to consider speakers, recording software, and, of course, your microphone.
There are hundreds of incredible brands on the market, like Samson. That means choosing one can be tricky. So, if you're interested in finding out more about the Samson Go, you've come to the right place.
Let's take a look at some of the most important features of the device and its pros and cons.
Before we dive into the features, let's go through the specifications of the microphone.
Specifications
Length: 6 in.

Width: 1 in.

Height: 5 in.

Weight: 0.5 lb.

Sample rate: 48 kHz.

Bit depth: 16-bit

Type: condenser

Connection: USB Mini-B

Headphone output: 3.5 mm.

Batteries: 1 lithium-ion battery

Frequency response: 20 Hz. to 18 Hz.

Sensitivity: -10dB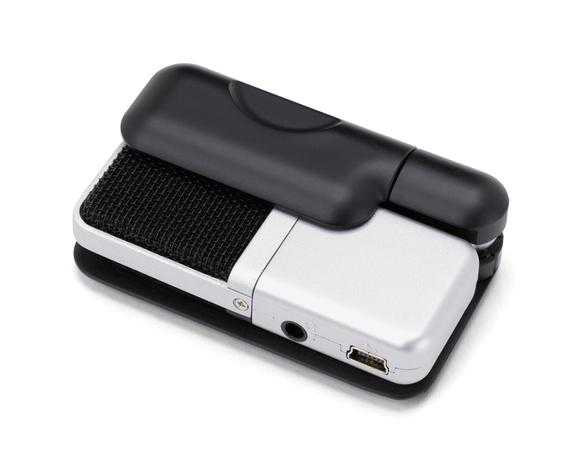 Overview
Samson Technologies opened its doors in 1980. It started its journey by creating sophisticated microphone devices and systems.
Since then, the brand focuses on delivering the best audio quality possible.
That's where the Samson Go comes into play. This is one of the brand's most popular sellers for many reasons.
Some of these include impeccable design, excellent audio quality, and stable performance.
When you unbox the Samson Go, you'll find four items:
Microphone

USB cable

Carrying case

User manual
With the microphones, you get a USB cable that allows you to connect it directly to your computer. This makes it much easier to record on the go.
Other than that, the carrying case makes for an amazing protective layer. That means you can throw the device into your bag without worrying about damaging it.
Finally, users get a full manual that describes the operation of every component. This includes detailed information on how to use the microphone and accessories.
Samson Go Features
Now that you have a little background on the device, let's jump into the features that make Samson Go special.
Design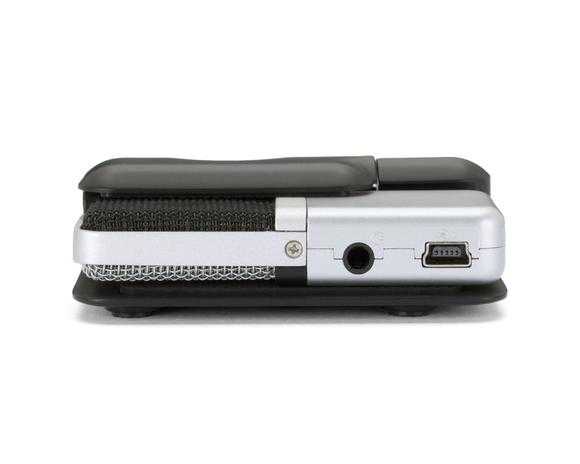 The Samson Go is one of the most compact devices of its kind on the market. With a length and width of about six and one inches, respectively, it's half the size of standard microphones.
On top of that, the whole device weighs just over half a pound. That makes it ideal for carrying around while traveling.
Plus, you won't have issues repositioning the microphone once you start recording.
Other than that, the device comes with a built-in stand. This component attaches to the microphone at a hinge.
For that reason, you can swivel the Samson Go in any direction with ease. The stand will help you secure the microphone in position and provide a bit of stability.
When you're not using the device, you can stow it in the stand for a little extra protection.
Moving on, the stand also has rubberized feet. That feature allows you to rest the device on uneven surfaces and cut down on resonance.
If you prefer, you can use the clip that comes with the mount to attach it to your clothes or computer. However, this can result in a slight increase in unwanted vibrations.
Finally, you can also use the nut adaptor to link the device to any standard microphone stand. That includes stationary components and boom arms.
Grille Design
We all know how sound waves rely on air to get around. The vibrations jump from one particle to the next to allow the audio to move.
That means the microphone will need a section that's capable of regulating airflow. To do that, Samson added a grille feature.
When you look at the front view of the microphone, you'll notice an important detail. The top half has a bunch of tiny holes across the surface.
This will allow air particles to move through without much interference. So, the internal mechanism can pick up on the smallest audio changes.
That makes this microphone ideal for ASMR recordings.
Unfortunately, the grille doesn't have a pop filter covering. This is a sheet of foam that can smooth out harsh sounds.
For that reason, your microphone can pick up on loud noises, which may cause clipping.
LED Indicator
Right underneath the grille, there's an LED indicator, which is a crucial part of the device. That's because it allows you to monitor the operation of the microphone.
When you charge the Samson Go, the LED will begin flashing and stop when the device is ready to go.
Then, once you turn it on, the light will shine green to signal that you're ready to record. As an added bonus, when the audio gets too loud, the LED will flash red.
That way, you can avoid sound clipping altogether.
It may take a while for you to get the hang of peak signals, but the LED will definitely make it easier.
Zero Latency Headphone Monitoring
One of the key benefits of using the Samson Go is that it's travel-friendly. However, if you have to pack a massive sound system, then you can't make use of this feature.
This is why Samson included a headphone jack to the device. With a 3.5 mm port, you can connect almost any earbuds to the microphone.
Therefore, you don't need large devices like amplifiers to keep track of your audio.
On top of that, the headphones provide a zero-latency monitoring system. That means you can listen to your audio files in real time.
This allows you to make adjustments while you record.
To get the most out of this feature, it's best to use high-quality gaming headphones. These will make picking up on minor audio changes possible.
Although, you can also use a pair of standard headphones.
Polar Patterns
Microphones are incredibly sensitive gadgets that can pick up small changes in airflow. If left to their own devices, they'd record every noise signal they encounter.
Therefore, to limit unwanted audio, we use polar patterns. This is software that will tell your microphone how to listen to the signals in the environment.
For example, the Samson Go comes with two pre-existing polar patterns. The first one is the omnidirectional mode.
As you can guess by the name, this allows the microphone to record from all directions. That includes the top, bottom, right, and left sides.
Moving on, the Samson Go also has a cardioid mode. With this pattern, the device will only record in one direction.
That makes it possible to pick up on quiet sounds with low frequencies, so it's ideal for ASMR sessions.
Compatibility
One of the first aspects you need to consider when buying a microphone is compatibility. Is the device going to work well with the system you already have in place?
With the Samson Go, you don't need to worry at all. Luckily, the microphone is compatible with most operating software.
For example, it'll work perfectly on devices with iOS, Mac, Windows, and Android. In most cases, you won't even need to install drivers to use Samson Go.
All you have to do is use the USB cable that comes with a microphone. Once you connect it to another device, it should automatically configure.
After that's done, you can use any application to record your audio file. This means there's virtually no setup when you first start using the Samson Go.
Performance
To ensure you get excellent audio quality, the Samson Go can record at 16 bits with a frequency of 44.1 kHz.
This gives users an even sound with clear edges. So, the microphones can pick up on the smallest audio spikes.
For that reason, many people like to use this device for ASMR. You can record soft sounds, then increase the volume and maintain the peaks and valleys.
Users also have the opportunity to edit the sound files in post-production.
Samson Go Pros
Here are some of the best advantages of using a Samson Go.
One of the most compact microphones of its kind

Affordable compared to other similar models on the market

Grille design allows the microphone to pick up on the smallest of changes in airflow

LED indicator tells you when the device is in use and when the audio is peaking

Headphone jack allows you to monitor the audio recording with zero latency

Gives you the option between omnidirectional and cardioid polar patterns

Compatible with most computer devices

Can record uniform smooth sound with excellent quality

Versatile stand can rest on uneven surfaces and clip to your computer

Almost no setup before you start using the device
Samson Go Cons
Even though there are many advantages to using the Samson Go, there are also a few disadvantages.
No pop filter which can affect the overall sound quality

No gain control to change the volume as you work

Can pick up on unwanted vibrations even in cardioid mode
Verdict
When considering buying a Samson Go microphone, there are a few features to consider. First off, the design of the device is compact and lightweight.
That makes it ideal for traveling and recording on the go.
Moving on, the microphone comes with an excellent grille design and an LED indicator. Other features include zero-latency headphone monitors and multiple polar patterns.
Finally, the Samson Go is compatible with almost all computers. So, you can plug in the device and start recording straight away.
---