Mitra Corp. 3D Mic Pro Review - The most realistic recordings you'll get
Updated on September 04, 2023
Introduction
If you've been creating ASMR videos for quite a while now, you know that realistic and natural audio triggers tingle more efficiently. That's why microphones that can record binaural and 3D sounds are coveted in the community. Veteran ASMR artists make it a point to save up to afford these kinds of microphones and having one of these in your arsenal is indicative of your commitment to the craft.
One of the best and most popular 3D microphones in the ASMR community is the Mitra Corp. 3D Mic Pro.
This microphone is specifically designed to mimic how the human ears hear sound in real life with its built-in audio processing engine and perfectly positioned microphones on a horizontal pole which acts as a dummy head. Although it retails on the more expensive side (you can get it for as much as $1,000), you'll get your money's worth as it produces topnotch audio that will take your ASMR practice to a new level.
Read on to find out more about this 3D microphone.
Specifications
| | |
| --- | --- |
| Power Requirements | Two 9V PP3 batteries |
| Frequency Response | 20Hz-20kHz |
| Output | XLR and phono |
Sound Quality & Noise Performance
The Mitra Corp. 3D Mic Pro is designed to record sound the same way that human ears hear it. It even has incorporated molded ear nubs in its design. It's capable of producing such immersive and realistic sound imagery though Mitra's special signal processing system.
The microphone is originally intended for recording surround or ambient sound for video productions in a very natural manner and has been popular with ASMR artists as well.
That being said, it doesn't have many options for control as with other directional microphones. This can be a perk for ASMR artists who just want immersive sound without getting too technical.
Some of the Youtubers who use this microphone for their ASMR practice are ASMR Massage Psychetruth, Donna ASMR, QueenofSerene ASMR and Gentle Whispering ASMR. We recommend that you check out their channels to hear what the Mitra Corp. 3D Mic Pro sounds like.
A lot of audio enthusiasts outside the ASMR community have also lauded this microphone for its realistic and clear sound rendition. Some even comment that hearing the surround sound audio recorded by the Mitra Corp. 3D Mic Pro made them turn around a few times to look at the room their in as the sound they heard felt so realistic. Thus, further proving that the word 3D in this microphone's name isn't just for marketing.
Unfortunately, we didn't find official information about this microphone's self-noise number. We only found its signal to noise ratio which is another way to assess noise performance (though not as accurate as the self-noise number). The rule of thumb is that while a low self-noise is desired, the opposite is applicable when it comes to the signal to noise ratio. The Mitra Corp. 3D Mic Pro has a signal to noise ratio of around 62 dBA. While this is a respectable number, a signal to noise ratio of around 80 dBA is usually more preferable for ASMR microphones.
Build & Power Requirements
The Mitra Corp. 3D Mic Pro is relatively bigger than other microphones of its kind. Its two microphone capsules are positioned inside ear molds on the opposite sides of a horizontal pole which may also act like a dummy head. You'll find the on and off switch on the mic's body. Aside from this, you'll find no other buttons for control on the mic. The microphone is powered by a pair of 9V batteries.
The microphone has two gold-plated XLR outputs, a phono output and a mini-jack for stereo. All these are found on the back side of the microphone body's spine which connects to its base. Some versions of this mic also feature a 1/4 -inch tripod hole which makes for a convenient recording setup if you're shooting video and audio at the same time.
Microphone Setup
The Mitra Corp. 3D Mic Pro comes with a couple of accessories which can give you more options for setting it up in your recording space. It comes with a Grey Fox Windshield, some phono wires, XLR cables and a five-section boom pole.
This microphone can be used with a separate audio recorder or video cameras such as DSLRs by using either the 3.5mm phono connector or the XLR connector. These setups are fairly simple and don't require you to buy other expensive equipment unless you don't own your own camera yet.
Pros & Cons
Pros
Emulates how human ears hear sounds
Produces clear and realistic surround soun
Simple setup
Cons
A bit pricey for beginners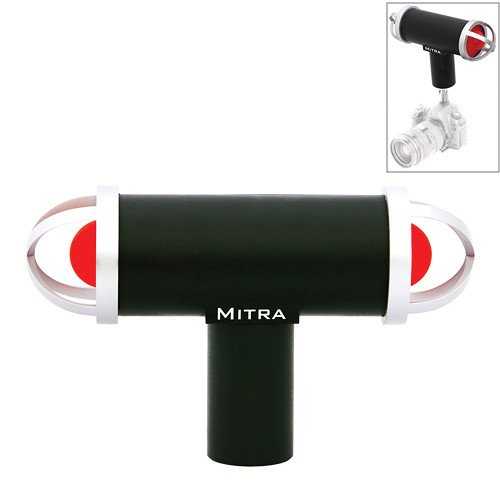 Compared to Other Microphones
This Mitra microphone differs from others of its kind as its marketing doesn't focus on trying to impress potential buyers with numbers. Instead they focus on the mic's main selling point which is its ability to record sound in the same way that human ears hear sound.
When it comes to sound quality and recording technique, it's quite similar and comparable with 3Dio binaural microphones. Both boast of recording realistic 3D sound and are also quite popular with the ASMR crowd. (The 3Dio is much more popular though.) However, 3Dio's professional binaural microphones retail for almost double the price of the Mitra Corp. 3D Mic Pro. For example, the crowd's favorite 3Dio Free Space Pro II retails for around $2,000.
Verdict
The Mitra Corp. 3D Mic Pro is a great choice for people who have been doing ASMR for a while and are looking for a relatively affordable upgrade to a 3D microphone. While it's definitely too pricey for beginners, its price is a great deal compared to the price tag of similar professional microphones.
This Mitra microphone's ability to produce realistic sound imagery for ASMR makes it worth the price tag in the end. Not to mention it's also very easy to use given the simple and minimal recording setup it requires.
---