Best Audio Interface For Streaming - Ultimate Buyer's Guide
Updated on September 03, 2023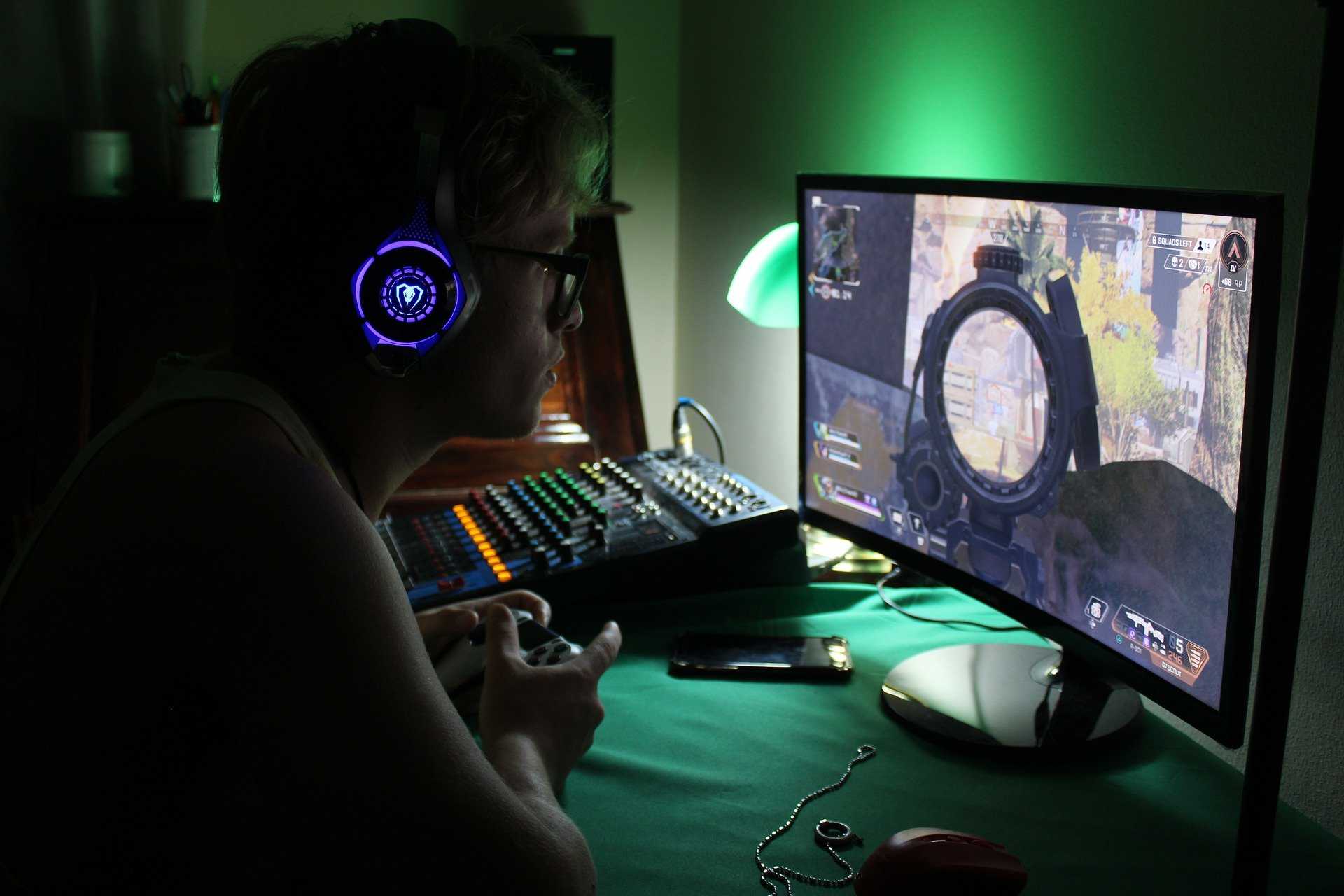 Are you looking for the best audio interface for streaming? If so, you've come to the right place. In this article, we will discuss some of the best options on the market and help you decide which one is right for you. 
We'll also provide a buyer's guide to help you make an informed purchase. So, whether you're a beginner or a pro, read on for the best audio interface for streaming!
What Is An Audio Interface And What Does It Do For Streaming?
An audio interface is a device that connects your computer to microphones and other instruments, allowing you to record music with professional quality. 
It replaces the need for an external sound card, which can be expensive and difficult to install on many laptops or desktop computers. 
An audio interface will also provide input for headphones/speakers so you won't have any issues hearing what's going on while playing games or streaming video content online without worrying about background noise interfering with your experience (and vice versa).
How To Choose The Best Audio Interface For Your Needs?
There are a few factors you'll need to consider when choosing the best audio interface for your needs. 
First, decide what type of musician or artist you are. If you're just starting out and don't have a lot of experience with recording equipment, you'll want an interface that is easy to use and doesn't require a lot of technical knowledge. 
On the other hand, if you're a more experienced musician looking for something that has more features and flexibility, there are many interfaces on the market that will suit your needs.
Another important factor to consider is how you plan to use the audio interface. Are you mainly going to be using it for streaming music?
In that case, you'll want an interface with good quality pre-amps and converters. Are you going to be using it for recording vocals, guitars, or other instruments? If so, you'll need an interface that has enough inputs and outputs to accommodate your needs.
Finally, consider your budget. Audio interfaces can range in price from around $50 to several thousand dollars. Decide what is the most you're willing to spend and work from there.
Best Audio Interface For Streaming
Now that we've covered some of the basics, let's take a look at some of the best audio interfaces on the market today!
The Scarlett Solo Studio Pack by Focusrite
If you're looking for an easy-to-use audio interface that won't break the bank, the Scarlett Solo Studio Pack is a great option. 
This kit comes with everything you need to get started recording music, including a microphone, headphones, and of course, the audio interface itself. 
The Solo Studio Pack is perfect for beginner musicians or anyone who wants to start streaming their music online. It's also a good choice for those on a tight budget.
The interface has one input and one output, which may be limiting if you plan on using it to record multiple instruments at once. 
However, it does have built-in preamps and converters that deliver high-quality sound so you can still produce great recordings with just one instrument connected to the interface.
The Solo Studio Pack comes in both USB and firewire versions, so you can choose which type of connection works best for your computer setup (the USB version is cheaper than its FireWire counterpart). 
The only downside? It doesn't work on Windows machines. That said, if you're a Mac user looking for an affordable audio interface that's easy to use, this could be perfect!
The Focusrite Scarlett 18i20
The Focusrite Scarlett 18i20 is a great option for those who want to record multiple instruments at once or produce music with lots of layers. 
This audio interface has eight preamps and ten inputs, which means you can easily connect up to twelve different microphones, guitars, keyboards etcetera without having any issues with latency. 
It also has two outputs so you can monitor your recordings in real-time using headphones or speakers while recording another instrument through the same device (which saves money on buying two interfaces). You'll never miss out on anything important!
The only downside? There isn't an onboard DSP mixer included with this model - it's just too expensive for most musicians looking into purchasing an audio interface. 
If you're not fussed about this and want an interface that can handle everything without any latency issues, the Scarlett 18i20 is a great option!
The Mackie Onyx Blackjack
The Mackie Onyx Blackjack is a great choice for those who are looking for an affordable audio interface with plenty of features. 
This model has two inputs and two outputs, which is perfect if you're just starting out and don't need anything too fancy. 
It also comes with Mackie's built-in DSP mixer, which allows you to control the levels of each track while you're recording without having to open up another software program. 
This can be really helpful in avoiding any latency issues that might occur when using multiple tracks simultaneously.
Another great feature of the Onyx Blackjack is that it runs on both USB and firewire connections, so it will work with most computers. 
The only downside? There is no onboard DSP mixer included in this model - which means if you need one it'll cost extra money to purchase. 
However, if all you're looking for from an audio interface is something simple and affordable then the Mackie Onyx Blackjack might just be perfect!
Tips For Getting The Most Out Of Your New Audio Interface
Make sure to check the system requirements before making your purchase. If your computer doesn't meet the requirements, the audio interface might not work properly.

When connecting microphones or other instruments to your audio interface, always make sure that the levels are turned down low before you start recording! This will help avoid any distortion or clipping when recording at higher levels.

If possible, avoid using an external mixer with your audio interface as this may cause latency issues during playback or recording sessions. 
It's much better to use the built-in controls on most interfaces than having another piece of equipment connected to them all time (which will also cost more money).
Conclusion
So, what's the best audio interface for streaming? It really depends on your needs and budget! All of the models listed above are great choices for different reasons, so make sure to do some research before making your purchase. And as always, don't be afraid to ask for help from a professional if you're not sure which audio interface is best suited for your needs.
---