3Dio Free Space Pro II Microphone Review - Top quality 3D microphone
Updated on March 12, 2021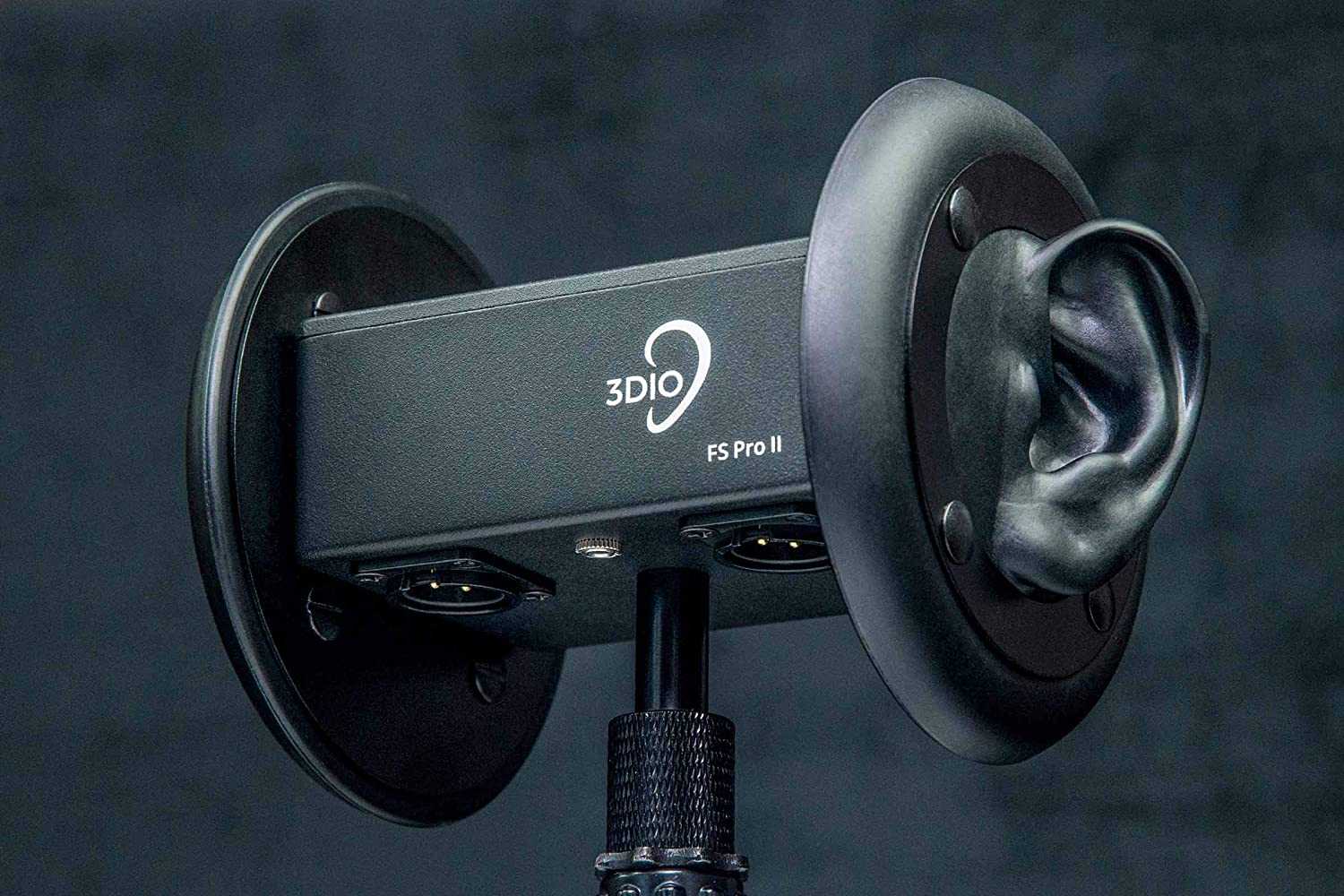 Introduction
When it comes to ASMR, there is no doubt about 3Dio's popularity. Its various microphone models are most preferred by ASMR artists. It has come to the point that the brand is seen as the ultimate goal when it comes to upgrading equipment. And it's not hard to see why. 3Dio mics offer amazing sound quality, at reasonable prices, and are very easy to use as well.
The 3Dio Free Space Pro II is probably one of the best the brand has to offer. This version of the Free Space Pro mic is an improvement on the classic Free Space Pro which was also a favorite among audio enthusiasts during its initial release. The Free Space Pro II offers a distinct improvement when it comes to the quality of sound recorded justified through its price of around $2,000.
This microphone's main selling point is its promise of recreating realistic sound that's almost similar as to what we hear in real life. The 3Dio Free Space Pro II can record binaural sound and 3D stereo sound which are desirable for ASMR videos.
To know if the 3Dio Free Space Pro II is really the best ASMR microphone in the market, read on.
Specifications
| | |
| --- | --- |
| Power Requirements | 48 V |
| Frequency Response | 20Hz-20kHz |
| Directional Pattern | Omnidirectional |
| Output | XLR |
| Self-noise | 14 dB |
| Max SPL | 134 dB |
Sound Quality
The 3Dio Free Space Pro II is great for capturing natural binaural recording. Its two matched DPA 4060 capsules' extremely low noise floor allows it to produce dynamic binaural recordings even when recording in sensitive setups. This makes it a great mic for various professional uses aside from ASMR. This setup makes it possible for you to hear the exact same sounds you recorded when you playback your audio using headphones.
This 3Dio mic also captures a full range of frequencies from 20 Hz to 20 kHz with emphasis on capturing low frequency sounds making it ideal for recording ASMR triggers.
Further testament to its ability to capture and record sound well is its popularity among ASMR artists. It is the preferred microphone of famous ASMR artists like Heather Feather ASMR, The ASMRCast, hatomugi ASMR and Caroline ASMR.
People who have used this 3Dio mic found it to be great for ear rubbing triggers and tapping sounds as the mic capsules are embedded inside the 'ears' of the dummy head. However, it doesn't perform well when it comes to voice triggers like whispering and breathing noises. But this is understandable as binaural recording is not really tailor-made for voice recording.
Noise Performance
3Dio doesn't provide information about the Free Space Pro II's self-noise levels. However, they say that its signal to noise ratio, another way of judging a mic's self-noise, is estimated to be at 71 dBa which is quite good.
Some people have also speculated that the free Space Pro II's self-noise is 14 dBa making it a very quiet microphone. A low self-noise is important when choosing a microphone for ASMR (or for any professional recording purposes) because it assures that your recording will be free from the distracting hissing, buzzing and humming sounds that microphones naturally make when in use. As a general rule, you should pick a microphone with a self-noise of 15 dBa or below.
This low self-noise translates in the audio quality the Free Space Pro II produces. Plenty of its users were pleased as they were able to use raw audio from the microphone in their projects. No more need for Audacity or other audio editing software as the mic provided clear and clean audio without unnecessary background noises making the editing of their videos much faster as with other microphones.
Build & Power Requirements
The mic needs another source with phantom power to work, preferably one that can provide 48 V of phantom power. It can be connected to other devices through its two stereo XLR outputs. It also has a stereo jack output that's powered by a 9V battery inside the mic itself. This jack output is great for connecting the mic to handheld recorders.
Meanwhile, the Free Space Pro II's two microphones are placed at the opening of the dummy head's two silicone ears.
The entire device itself is pretty compact and light which enables the user to use it handheld if needed. It measures just around 7 ½ inches wide and 4 ½ inches tall. It weighs about a pound and five ounces. It also has a mounting hole on the bottom part of its hot shoe adapter that is intended for mounting the mic on a tripod.
Microphone Setup
Most ASMR artists who use the Free Space Pro II as a microphone prefer to use it with Zoom recorders like the Zoom H4n. Yyou can also choose to connect it directly to a camera making the filming of ASMR videos much simpler and easier. This particular setup will work best for people who's forte is ASMR with a touch of roleplay.
If you're after the best sound quality you can get from this microphone, we recommend that you use the XLR output instead of the headphone jack.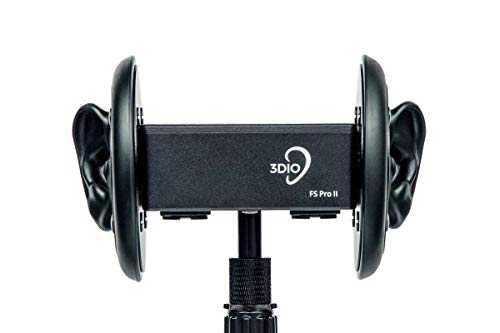 Pros
One of the best mics for ASMR
Realistic 3D sound qualit
Easy to use, allows for simple recording setup
Cons
A bit pricey for beginners
Compared to Other Binaural Microphones
The 3Dio Free Space Pro II is often compared to the more expensive Neumann KU100 binaural microphones when it comes to sound quality. Aside from being significantly cheaper than the KU100, the 3Dio mic's advantage over it is that it comes with a dummy head and realistic ear molds to achieve binaural sound for ASMR.
The Free Space Pro II also shines compared to other 3Dio microphones. For example, the Free Space Pro II can record full range of sound frequency while the cheaper Free Space XLR can only capture sound of 100 Hz to 10 kHz. Another advantage that the Free Space Pro II has over the Free Space XLR is that it has a higher signal to noise ratio which means that it produces less self-noise than the XLR when in use.
Verdict
So, is the 3Dio Free Space Pro II the best microphone for ASMR? All things considered, we think it is the best ASMR microphone that can record binaural audio at its price point.
It might be too expensive for people who are just beginning their ASMR practice, but it is a great upgrade for people who have honed their tingle-triggering skills and are looking for a better microphone to enhance their content.
---