Blue Snowball Ice Plug 'n Play USB Full Review
Updated on December 12, 2022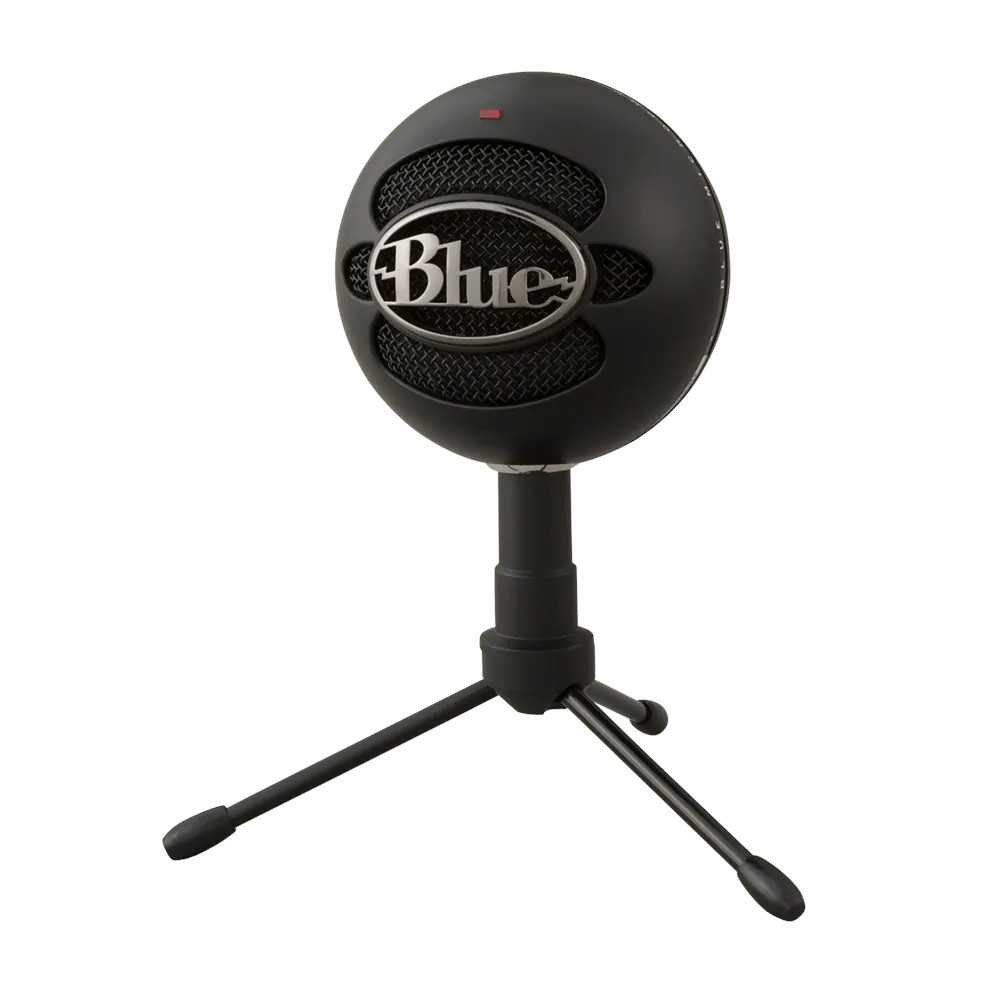 Introduction
Are you looking for an affordable microphone for your streaming or podcast setup? Or do you want a mic that can record spine-tingling ASMR audio?
In any case, you need to check out the Blue Snowball iCE Plug 'n Play USB microphone. This versatile microphone can be suitable for almost any project you're working on.
More importantly, it's an affordable option from a company that's known for its premium and pro-level microphones. So, does the Snowball Ice live up to the expectations? Is it suitable for ASMR recordings?
We'll answer all your questions in today's article! We prepared a detailed review with all the pros and cons that you need to know about. Let's get right into it.
Design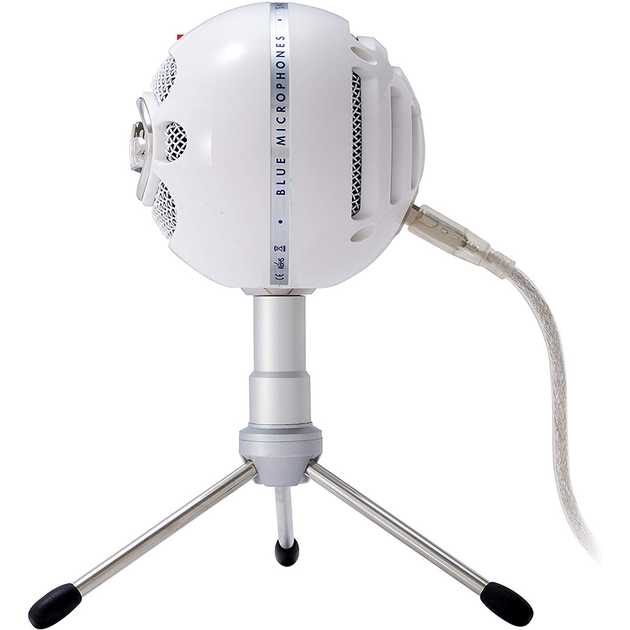 Let's kick things off with the unique design of the Snowball Ice. The microphone comes in a spherical, snowball-like shape with a plastic cover.
In the middle, the cover exposes a metallic grille that sits in front of the microphone with the company's logo on it. Close to the top front of the mic, you can spot an indicator LED light. That's a good location for an indicator light, as it'll be visible to you while recording.
The build quality of the Snowball is highly durable. The mic comes with a tripod mount, which you can easily disassemble. That's a pro for someone who travels a lot or is constantly moving their setup.
The Snowball Ice comes in two different colors: black and white. The black one looks elegant and bold. It can fit well with any setup. The white version looks a little more glossy with a matte silver tripod stand.
It's actually not the first time we see this retro-like design in a USB microphone, but it's safe to say that Blue did a good job designing this mic.
Specs and Features
The Snowball is basically a condenser microphone with a digital output. It connects to your PC through a USB type A, and it doesn't require an audio interface.
The mic is simple, and it's not packed with features. It has a cardioid unidirectional capsule, which basically picks up sound from the front.
It's most sensitive to on-axis sounds, or in other words, where the mic is pointing towards. So, the sounds that come from other sides aren't picked up.
This makes it suitable for ASMR recording, where you need the mic to pick up clear whispering sounds.
While this simplicity and ease of use are good for beginners, some might find this microphone lacking some features. There's no mute button or different recording patterns, for instance.
However, if you're willing to spend some extra money, you can get its bigger brother, the non-icy Snowball mic.
Here's a list of the Snowball Ice technical specs:
Frequency response: 40 —18 kHz

Sample/word rate: 44.1 kHz/16 bit

Type of transducer: condenser with digital output

Dimensions: 12.79 inches (circumference)
Performance and Sound Quality
As the name suggests, you simply plug in the USB mic, and it's ready to use. You won't need any special software to start recording. That makes it perfect for beginners.
When it comes to sound quality, the Snowball Ice definitely stands out, especially when you consider its low price. It performs much better than most USB microphones in this budget range.
The mic supports a frequency response between 18 kHz and 40 kHz with its 16-bit sample rate. This can produce clear recordings of any type. Of course, it's not going to be like high-end, professional mics, but you get an overall great performance.
The cardioid pattern works great. However, it's slightly wider than the average listening range of most cardioid mics. So, for ASMR and similar types of recordings, you need to get close to the mic.
In our experience, when going further out than eight inches, we started hearing some unwanted room sounds. Therefore, we don't recommend staying more than one foot away from the microphone.
Overall, five to six inches is the golden area that you want to stay within. You'll notice how crisp and clear the sound will be when you stay in this proximity. You might also find some low and low-mid richness in your recordings.
One downside we've noticed is that the mic is prone to popping plosives. So, it's a good idea to use a pop filter to absorb the plosives.
Generally, Snowball Ice does a great job of avoiding plosives due to its design. As a result, you won't have to buy the filter immediately.
Compatibility
Snowball Ice is compatible with macOS 10.14 or later. Additionally, it's compatible with Windows 10 or later versions. It's also compatible with USB 1.1, 2.0, and 3.0.
When it comes to how recording programs recognize the mic, it was automatically recognized by GarageBand in no time. On the other hand, for professional software, like Pro Tools, you might need to do some workaround to get the mic recognized by the software.
Is the Snowball Ice Good for ASMR Recording?
Despite being simple, the Snowball Ice is capable of recording high-quality ASMR audio. While the performance isn't close to the one you get from a large diaphragm condenser microphone, it's a rather great start for beginners.
It's definitely a big step up from using your phone's mic, or in case you want a good start to your ASMR journey.
The Snowball Ice is perhaps one of the best budget microphones for beginner ASMR artists. It's pretty easy to use. You just plug it in and start recording. So, you'll have enough time to plan your content instead of spending hours learning how to use complex microphones.
In our experience, we found that the microphone can pick up all the sound elements clearly. Scratches and whispers sound crisp and clear too.
However, one downside we found is that the mic stand has limited adjustability. For example, if you need to record scratching sounds, you'll need to pick up and hold the microphone where it's pointed to the source of the sound.
Additionally, it's not high enough for mouth alignment. So, you might need to adjust the height of your table, or just get a book or two and place them under the microphone.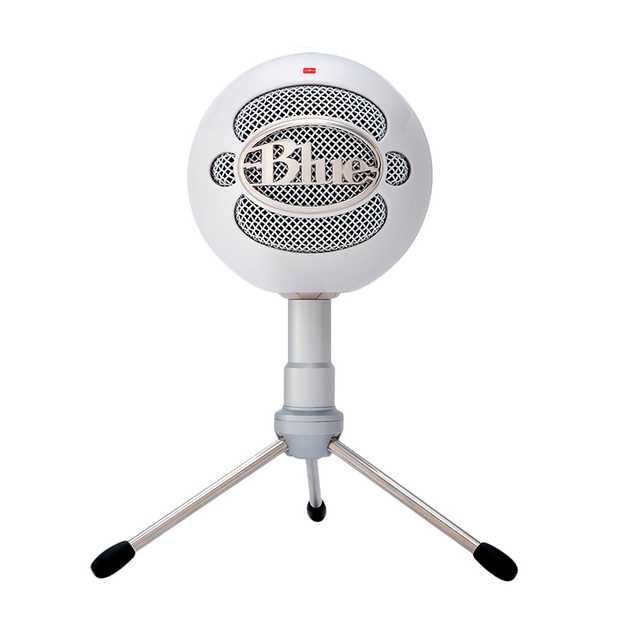 Snowball Ice Pros
Let's check out the pros of the Snowball Ice microphone.
Ease-of-Use
Blue Snowball is a perfect entry-level microphone. It's beginner-friendly and pretty easy to use. All you have to do is plug it into your computer through a USB type A port. Then, you're ready to record, as there's no need for any special interface.
While some might consider the mic to be lacking some features, we believe that its simplicity is a huge pro. As a beginner, you don't want to spend hours searching for how to use a certain feature or software.
Affordable Price
Considering the build quality and the performance of the Snowball Ice, the price of this mic makes it stand out.
You get a performance that's up there with the higher-budget microphones without spending a fortune. That's also another reason why it's suitable for beginners.
In fact, for its price, the cons sound reasonable and acceptable.
Highly Versatile
The cardioid pattern can pick up crisp, clear sound, which makes it great for any type of recording. It works well for ASMR, Skype, podcasts, gaming, streaming, discord, and many other uses.
No Digital Signal Processing
Just like other Blue mics, the Snowball Ice doesn't have Digital Signal Processing DSP. That means the mic will be recording pure vocals, which you can apply your own EQ and dynamic processing to later if you need to.
Having a built-in DSP means that the record will be automatically modified. That isn't actually as beneficial as may sound, especially for recording ASMR audio. The DSP might cancel out many vocal details that you actually need in an ASMR audio.
Snowball Ice Cons
While the Snowball Ice does a solid performance and comes at an affordable price, it still has some cons that need to be addressed.
Reduced Frequency Response Range
With the microphone only being 40Hz—18kHz, you don't simply capture the same fidelity. In other words, it limits the capabilities of the mic. Some of the details in your voice might get lost, but for an amateur ear, it's hard to tell the difference.
Despite this limitation, the mic still performs well for podcasts, streaming, and ASMR recording. However, it's not the best option for singers or someone who needs the highest recording quality.
Overall, at this price tag, we can't really complain about it being only 40Hz—18kHz.
Not Angled High Enough
While you can adjust the angle upward or downward, we've failed to properly align it with the speaker's mouth. If your recording table isn't high enough, that might be a problem.
For ASMR recording, you need to adjust the angle of the mic to properly align with your mouth. So, you can look for a higher recording table, or place the microphone on a higher surface.
Verdict
The Blue Snowball Ice Plug 'n Play USB is a solid microphone, which records high-quality audio. It's pretty simple, which makes it perfect for beginners.
Additionally, if you're starting your ASMR journey. The Snowball Ice is a good start. It's also suitable for streaming, podcasting, gaming, and many other uses.
While it's not the best sounding microphone in the market, with its affordable price, we can't complain.
---