12 Best Food Asmr Channels On Youtube
Updated on July 31, 2023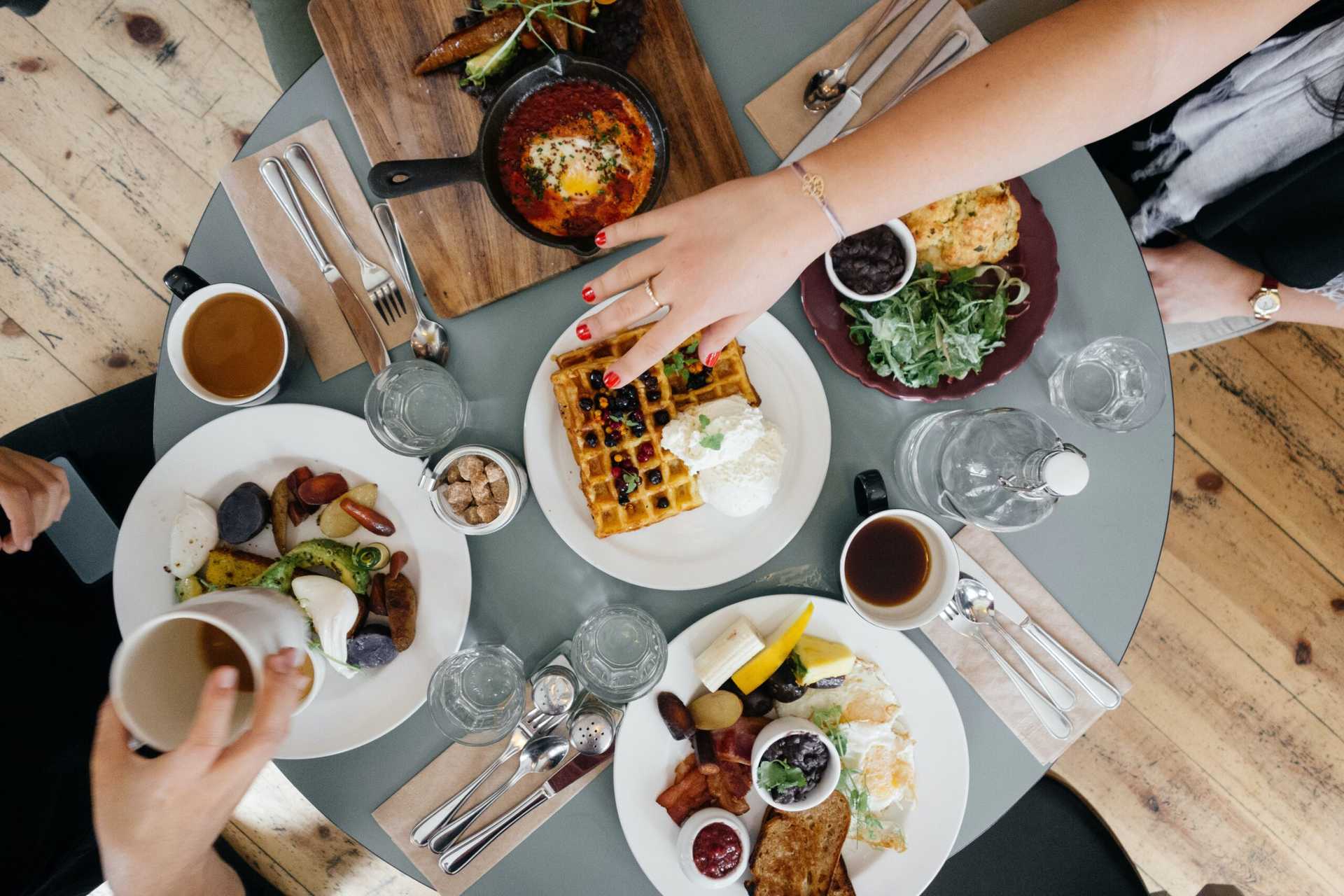 Do you love food? Do you find the sound of crunching and slurping to be relaxing and calming? Then you'll love this list of the best food ASMR channels on YouTube! Be sure to bookmark, you can thank me later!
The trend of ASMR videos has meshed with one of society's favorite things: food. The goal of these videos is to provide a calming and relaxing experience to the viewer, and they definitely deliver, but you should know that the sound of food being chewed is one that can suddenly make your stomach rumble with hunger! So be sure to eat your meal before engaging in one of these.
Best Food ASMR Channels On Youtube
Viewing the food ASMR videos is a great way to clear your mind after work or a long day of study.
When you feel like your mind is getting too restless and distracted, the best food ASMR channels on YouTube can be a great way to take a break and get some peace! Here are some dedicated food-specific channels that you should check out:
With over 9.31 million subscribers and hundreds of videos, it is a great food ASMR channel. It uses awesome ASMR techniques. However, it still manages to be entertaining enough for people of all ages (and backgrounds).
When most people think of ASMR, they imagine relaxing videos with soft sounds and calming images. But what sets the SAS channel apart from other competing channels is that it features real people who have revealed their faces in special video releases.
The foodie ASMR experience is all about the sounds. With 335 videos and 401k subscribers, this channel is always ready to make you feel comfortable while eating your favorite foods! The channel has several videos with delicious-looking foods. You can also find videos featuring dishes from other countries.
ASMR Phan food videos help the viewers reach an immaculate internal peace. The YouTuber has 1297 videos with over 2.43 million subscribers.  So instead of focusing on the food aspect, these videos are more about sounds. Without revealing face, the eating videos have got the favorite food ASMR rule - no talks!
Now you can enjoy tasty food at home with Hungry Cakes. They have a large variety of foods that are international flavors!  These best food ASMR channels on youtube are perfect for those who love to eat everything! Viewers of the YouTube channel are drawn to videos that feature fast food, including those from McDonald's and Burger King. Hungry Cakes is an ASMR artist best known for eating fast food.
This ASMR channel on youtube is trendy in the community for their crunchy and crispy menu! They have many relaxing videos with all kinds of healthy foods that will make you feel excited! The diversity in food options for ASMR videos is unparalleled, and N.E Let's Eat does not disappoint when it comes to showing off their delicious dishes!
With 3.66 million subscribers across 1132 different video clips (most containing just mother), this family-friendly channel has something that will interest everyone from kids on up. Whether they're tasting an array of new recipes at home with mommy & little one's present.
So having everybody enjoy some quality time together as an only family should or even getting a glimpse into what life might be like if you had your very own sourcebook.
Zach Choi's channel is a hit with viewers looking for the perfect food ASMR videos. The YouTuber has over 13.6 million subscribers and 588 different video content to satisfy your craving! His most popular uploads include crunchy foods like Popeye's chicken or shrimp cocktail to complete their tasting menus just right.
Unlike other ASMR YouTubers, Morpheus films all his videos with the face in plain sight and uses soft-spoken techniques when eating food. He has over 1.13 million subscribers on YouTube which is why he's an up-and-coming star to look out for 492 videos!
The YouTuber has an extensive list of delicacies that he enjoys eating. His most popular video features him munching on some delicious-looking Mochi Ice Cream, something I never heard before watching these awesome clips! Other top uploads include raw oysters and ramen noodles as well pizza & cake - which sounds just about perfect after finishing up all those tasty foods earlier today ;)
When you need to relax, but can't turn on the TV or listen to your favorite podcast because they make too much noise? Look no further than SassEsnacks! With her soothing voice and calming accent, she'll take care of all those relaxation needs.
Over 169 videos over their channel have got 233k subscribers. You won't even realize how hungry for food this makes us until after watching one (or five) meal replacement ASMR videos from start to finish.
If you're looking for a captivating YouTube personality that blends ASMR and mukbang videos, look no further than suellASMr. Her food-focused uploads have been viewed more than 90 million times to date while she's also discovered new restaurants around the world thanks in part to traveling! She has got over 449 videos with over 2.14 million subscribers.
Juanita Payton is one of the most popular YouTube stars for her ASMRTheChew channel, which she created to provide relaxation and entertainment through autonomous meridian sensory response (ASMR) triggers. With more than 782k subscribers Juanita has built an active following that craves both soothing contents as well as new surprises each week from their favorite "ginger noblewoman."
Wendy's channel on YouTube is one of the more popular Mukbang channels with over 1.05 million subscribers. Her content ranges from eating videos in ASMR style, reviews and tutorials for food items she uses daily (or maybe just seems interesting), vlogs about life as an influencer who happens also be a young mother striving towards her goals by step at a time.
When Rebekah Smith was struggling with depression, she found an outlet in her videos. The SoftlyGaloshes channel has since become one of the most popular ASMR on YouTube. It also helped build a large following for herself online and at its peak generate more than 430k subscribers and 628 videos!
Do you want to create your own ASMR food videos that inspire! Then you should check out our guide to make ASMR food videos.
---