Sennheiser AMBEO VR Microphone Review - The new kid in class wants it all
Updated on September 06, 2023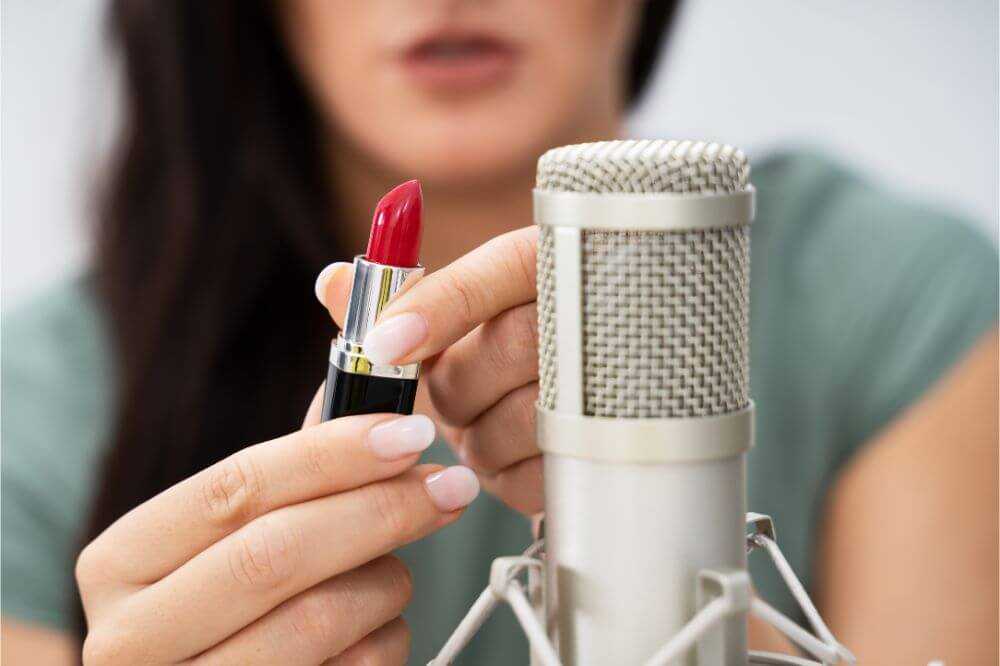 Introduction
3D audio is all the rage right now. Although not new, this technology still offers exciting possibilities in the realm of professional audio recording and, of course, the practice of ASMR. Popular audio equipment brands have come up with their own models of 3D microphones to respond to the recent growing demand.
The Sennheiser AMBEO VR Mic is one of the most recent ones to join the game. It promises to capture realistic spatial audio without having to set up a lot of microphones. The AMBEO VR Mic also seeks to make audio editing easier especially for beginners and non-experts. You can easily achieve the 3D sound you desire without having to add sounds into your recordings.
This impressive microphone achieves 3D sound with its four KE14 condenser capsules that are strategically arranged in tetrahedral shape. The AMBEO VR's recordings can also be decoded into stereo and surround sound contained in four channels of audio which is often used in virtual reality media.
Read on for our in-depth look into this one of a kind microphone.
Specifications
| | |
| --- | --- |
| Power Requirements | Four 48V P |
| Frequency Response | 20 Hz-20 kHz |
| Directional Pattern | 4x cardioid, in Ambisonics A-format arrangement1: front-left-up (FLU)2: front-right-down (FRD)3: back-left-down (BLD)4: back-right-up (BRU) |
| Output | XLR |
| Self-noise | 18 dBA |
| Max SPL | 130 dBA |
Sound Quality & Noise Performance
The Sennheiser AMBEO VR is marketed as an accessible 3D microphone that'll provide high quality audio for virtual reality and 3600 visual content.
It's specifically designed for recording 360o spatial audio with its four KE14 capsule microphones arranged in a tetrahedral shape around the head of its body.
The Sennheiser AMBEO VR is also marketed as a simpler alternative to the 5.1 and 7.1 sound recording setups that are traditionally used when recording surround or stereo sound. Instead of having to setup multiple microphones, you'll only need a single AMBEO VR to record.
This microphone uses Ambisonics, a multiple channel recording technique which lets users record sound coming from all directions with the recording device staying at a single place.
Unfortunately, we couldn't find any ASMR artist who's currently using this Sennheiser microphone. This lack of current users in the community is most likely because the Sennheiser AMBEO VR has just been launched recently. Anyway, if you want to hear the spatial audio that the AMBEO VR microphone can record, check out this video. Be sure to skip to the 3:30 mark to hear the recording.
https://www.youtube.com/embed/VNgVYmk0IeY
While it has been praised for its advanced technology and amazing sound quality, the Sennheiser AMBEO VR microphone falls short when it comes to noise performance. A self-noise of 15 dBA or below is usually preferred when choosing a microphone to use for ASMR. The Sennheiser has a self-noise of 18 dBA. Still relatively quiet, but not as quiet as we'd like it to be.
Build & Power Requirements
The Sennheiser AMBEO VR microphone is about the same size as regular handheld condenser microphones except for its bigger head case where the four capsules are arranged pointing at 450 off-axis from all sides. These mics are powered by 4x 48V phantom power and feed four outputs that end in a four XLR pigtail about 18 inches in length.
It retails for around $1,600 and comes with a two-year warranty from the manufacturer. While this price may seem too steep for some of you, it's actually a relatively affordable price for a microphone of this kind.
What's in the Box
Balanced split cable 4x XLRs 3-pins
Extension cable 1.5 meters long, (DIN12F to DIN12M)
Rycote suspension mount
Proprietary A-B format Encoder
Foam windshield
Microphone Setup
One downside of choosing the Sennheiser AMBEO VR microphone is that you'll need other expensive equipment to use it. For one, it's not compatible with most affordable recorders in the market. Sennheiser recommends that you pair this microphone with the Zoom F8, a multi-track field recorder that will set you back about $800. It can also be used with other recorders as long as they have at least four outputs for XLR connection.
Sound can be processed (for editing and format conversions) using Sennheiser's ambisonic software or a third-party audio editing software of your choice.
Pros & Cons
Pro
Records realistic, immersive 3D sound
Can record sound for VR purposes
Cons
A bit pricey
Relatively high self-noise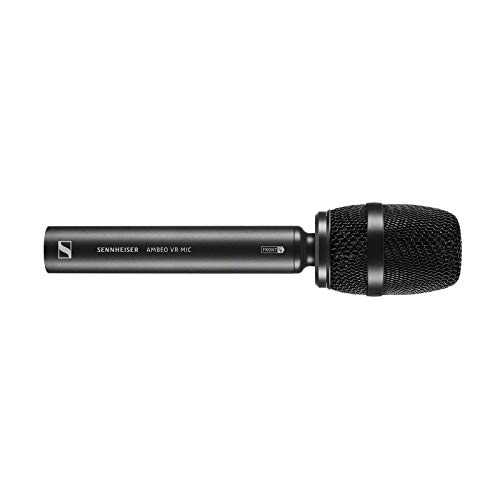 Compared to Other Microphones
The Sennheiser AMBEO VR microphone is often compared to the Soundfield SPS200 Software Controlled Microphone. While not as high tech as the Sennheiser, the Soundfield microphone has the same four capsule microphone structure as the former. It is also quieter having an impressive self-noise of 12 dBA compared to Sennheiser's 18 dBA self-noise.
However, the Sennheiser appears to be more affordable as the Soundfield SPS2000 retails for around $3,500. It is also more fit for long-term use in various conditions as it has guards against humidity which the Soundfield is prone to.
In the end, we recommend the Sennheiser microphone as a more affordable choice given the futuristic technology that went into making it.
Verdict
If you're interested in dabbling with virtual reality and 3600 sound imaging in your ASMR practice, the Sennheiser AMBEO VR might be a great choice if you're willing to spend on it. Besides, given the direction where audio recording is going right now, it would be a great investment in the long run not just for ASMR but for a variety of other uses.
Overall, it offers great sound quality and decent enough noise control. But were still yet to encounter ASMR artists who use this microphone, so we can only gauge what will be its expected performance based on its specifications and some sample audio recordings found on the Internet. Who knows, maybe you'll be the brave one to test this mic out for ASMR. What were sure about though is that this mic will surely allow you to get more creative with your triggers and overall ASMR practice.
---