Rode NT5 Microphone Review - Durable, affordable and consistent for ASMR
Updated on July 16, 2023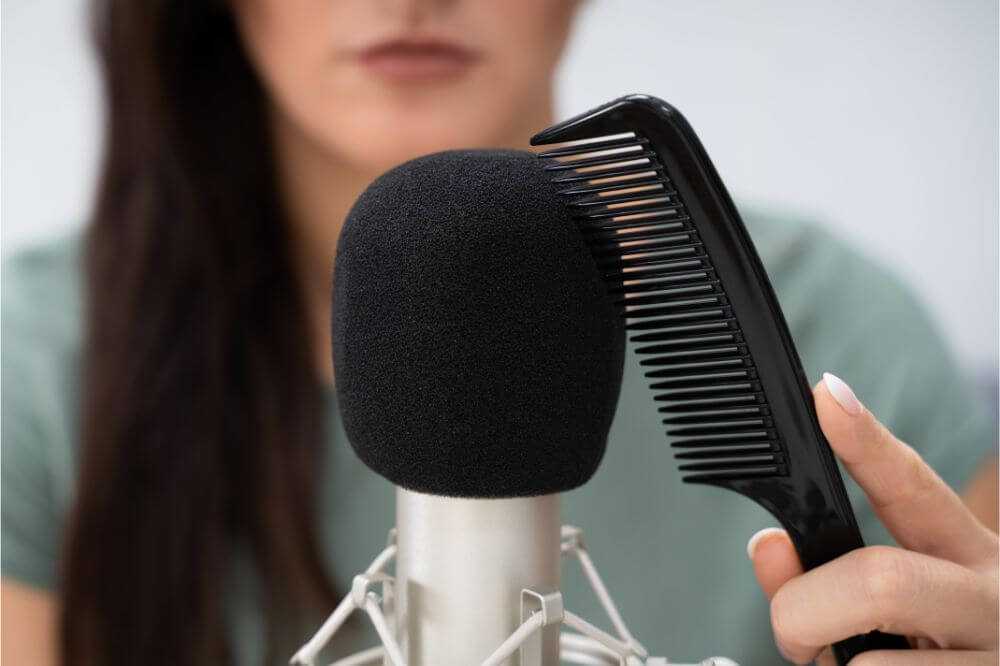 Introduction
The Rode NT5 is used as a pair of pencil-style small diaphragm microphones that are specifically designed for recording instruments and sound reinforcements.
Although not as popular as other microphones, the NT5 are still used and trusted by some good ASMR artists to record triggers sounds.
Despite their small size, you can expect great performance and a sturdy build quality from these microphones. Some even say that these can easily compete with microphones four times its price. If you're looking for audio equipment that will serve you for years without fail, these small but powerful microphones may be your best bet.
The Rode NT5 can be purchased as a pair or as single microphones. But we recommend that you get a matched pair especially if you're going to use it primarily in producing ASMR videos. Matched pairs retail for around $430 while single microphones can be bought for as low as $219 depending on where you get them.
Specifications
| | |
| --- | --- |
| Power Requirements | 24 V or 48 V |
| Frequency Response | 20 Hz-20 kHz |
| Capsules | 1/2 " |
| Output | XLR |
| Self-noise | 16 dB |
| Max SPL | 143 dB |
Sound Quality
The Rode NT5 produces consistently good sound across the board. The microphone can record sound in full spectrum (20 Hz up to 20 kHz). You can expect to get crisp and clean sound from these microphones especially on treble sounds. However, some people find the NT5 a bit too sibilant and screechy for their taste.
Still, the Rode NT5 mics are very sensitive to sounds with an impressive sensitivity of -38 dB which makes them suitable for recording ASMR triggers.
Check out this ASMR video by DianaDew Asmr to hear how the Rode NT5 performs when used for recording ASMR triggers. She uses a matched pair setup of Rode NT5 microphones and used them to record mouth sounds and hand gesture triggers.https://www.youtube.com/embed/7jAbdEi3QnQ
Other ASMR artists who use this kind of setup are MassageASMR who uses the NT5s with the Zoom H4N recorder and Jiji ASMR who uses the NT5s for tapping triggers.
The Rode NT5 matched pair microphones are also end-address cardioid microphones that have a fixed pickup pattern. This means that the mics pick up sounds coming from the top part of its head. In comparison, the Rode NT1-A, another popular microphone for ASMR, has a side address pickup pattern wherein sound is picked up from both sides of the microphone. But we'll have you know that you can purchase an interchangeable capsule from Rode which can turn these microphones' pickup pattern to omnidirectional which is more desirable for ASMR.
Omnidirectional mics are said to be the best microphones for ASMR next to binaural mics. Using a setup of two omnidirectional mics is also a cheaper way to recreate binaural sound without splurging on expensive binaural mics.
Noise Performance
The primary reason why the Rode NT5 microphones aren't as popular in the ASMR community as other Rode microphones like the NT1-A is probably because of the NT5's poor self-noise performance.
Although the NT5 has a respectable self-noise of 16 dB, it doesn't quite make the cut to be an excellent self-noise for use in recording ASMR videos. Ideally, you'll want a microphone with 15 dB self-noise or lower. (The lower the better.) Don't get us wrong though. The NT5's self-noise is still great for other recording purposes like podcasting and studio music. But for ASMR? Not so much.
And if by chance, you've decided on these microphones to use on your ASMR channel, we recommend that you use them to record tapping triggers.
Power & Build
The main selling point of the Rode NT5 microphones is their sturdy build. Let's take a closer look at it.
First, the NT5 microphones have nickel-plated housings and a gold-sputtered half-inch capsule. The former material makes the NT5 a bit larger and more heavy duty than other Rode microphones like the M5. Meanwhile, the latter helps in retaining rigidity and overall sturdiness. Gold is also a great material for conductivity enabling the NT5 to deliver good sound quality along with natural transient response and wide frequency response.
Similar to most microphones used in ASMR, the Rode NT5 requires a power source which supplies either 24 V or 48 V phantom power in order to work. If you don't have one yet, you'll need to buy a separate device like a recorder to be able to use these microphones. The Zoom H4N is a popular choice when it comes to recorders. If you want to hear what kind of sound the NT5 microphones and Zoom H4N recorder combo produces, check out Massage ASMR's channel on Youtube as he is known to use this setup for some of his videos.
Microphone Setup
Since the Rode NT5 microphones come in a compact pencil style body, they are ideal for use in an XY stereo setup where the two microphones are placed close together on the same point.
What's great is that you won't need a phantom power supply for these microphones as long you hook them up on a mixing desk or a portable recorder that has a dual XLR mic input. Again, we recommend the Zoom H4N for this purpose.
Pros
Great microphone build
Very sensitive, can pick up small sounds
Built to last
Cons
Self-noise could be better
A bit pricey when bought as a pair

Compared to other Rode Microphones
The Rode NT5 microphones are usually compared to the cheaper Rode M5 microphones which are also sold as matched pairs.
The two sets are almost entirely similar are are normally used for the same kinds of recording purposes (studio and live stage recordings) and can be setup in stereo arrays or as a stand-alone. However, the NT5 microphones have the relatively lower self-noise and impedance than the M5 microphones. This makes them better for recording in both controlled environments and live performances. The NT5 is also better at picking up soft sounds which is want you need when recording ASMR triggers.
If you're really turned off by the NT5's price tag, we can recommend the Rode M5 matched pair microphones as a small condenser mic alternative.
Verdict
The Rode NT5 microphones may not be your best choice as a primary ASMR microphone. Although, they can do the job quite decently given the proper setup, you can find cheaper microphones which can give you similar (maybe even better) sound quality for a cheaper price tag.
---