Roland CS-10EM Microphone/Earphones Review - Lightweight, compact and affordable!
Updated on August 21, 2023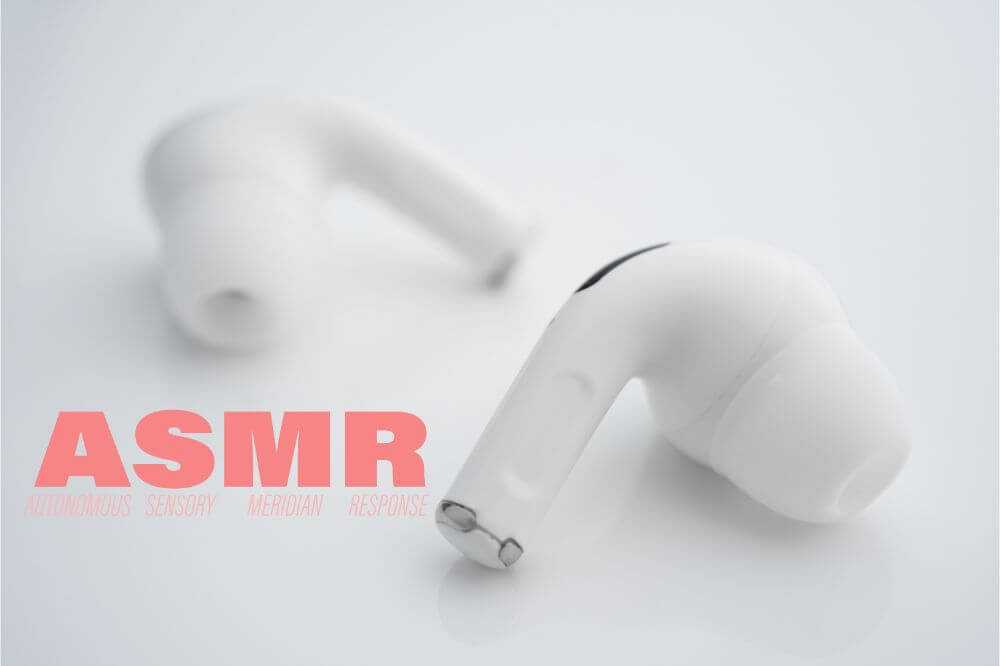 Introduction
If you're looking for an affordable set of binaural microphones for ASMR, the Roland CS-10EM would surely make it to your short list.
These microphone-equipped earphones combine both in-ear monitoring and binaural recording in a lightweight and compact recording companion that retails for just under $100. With this all-in-one design, you can either plug in the earphones on a dummy head or your own head when recording ASMR triggers.
Its setup also enables the user to monitor and hear what they record as they record it. Meticulous people will also like that the Roland CS-10EM gives you the option to instantly playback what you just recorded, which means you can easily take note of mistakes and re-record them if needed.
People who are looking to dabble with binaural recording without breaking the bank should definitely check out these amazing binaural microphones/earphones from Roland before looking anywhere else.
Read on to know if the Roland CS-10EM is the microphone you're looking for.
Specifications
| | |
| --- | --- |
| Power Requirements | 2 V to 10 V |
| Frequency Response | 20 Hz-20 kHz |
| Capsules | 0.5" |
| Output | Stereo |
| Self-noise | Below 34 dB |
Sound Quality
Right off the bat, we noticed that these Roland microphones/earphones are capable of producing great sound with the added bonus of being able to hear the sound as you record it. We also noticed very little disturbance during audio playbacks. Another good thing is that the sound you'll hear on playbacks is exactly similar to the one actually recorded.
It sounds particularly good when used with equally well-made recording devices. We recommend that you invest in a high quality recorder to use with these binaural microphones to make the best of their capabilities. You can give the Roland and Zoom recorders a go and see which combo will work best for you.
You can definitely use the Roland CS-10EM for semi-professional productions as they have minimal distortion and low wind-noise which can be useful when recording breathing and whispering ASMR triggers. However, we also noticed how it lacks depth and amplitude which is kind of acceptable given its very affordable price tag.
Most importantly, the binaural audio it produces is very convincing. You won't have to do much in post-editing to get that binaural sound that a set of two omni-directional microphones produces.
As you may already know, binaural microphones are dubbed to be the best equipment to use for recording ASMR triggers as it mimics the sound image that humans hear in real life which can result in triggering tingles easier.
Noise Performance
The main problem ASMR artists may face when they use the Roland CS-10EM is its extreme sensitivity and poor signal to noise ratio.
People who have used the Roland CS-10EM for audio recording have noticed that it tends to be over sensitive to sound. This may be a good thing for recording ASMR triggers in an extremely quiet and confined environment, but it would be a problem if you record in a room filled with ambient noises.
We don't know what this microphone's exact self-noise number as it is unspecified in the Roland site where its official technical specifications can be found. But based on its not too impressive signal to noise ratio of just around 60 dB we can infer that it's self-noise isn't that impressive as well.
We can get an idea of a mic's self-noise using its signal to noise ratio by subtracting the latter from 94 dB. Given that the Roland CS-10EM's signal to noise ration is 60 dB, we can infer that its self-noise number is around 34 dB which is a little too high for ASMR. This equation won't always work on all microphones and it is by no means the most accurate way to measure self-noise, but the results match users' reviews about this Roland microphone.
One more thing you should be warned about is this microphone tends to pick up the sound of the cable when you record audio while wearing the ear buds. This can also be a big problem when you record ASMR triggers using a dummy head.
Power & Build
The Roland CS-10EM look just like any regular set of earphones with the microphones discretely incorporated in the earbuds themselves. The earphones are silver-plated and somewhat shines in the light. Its overall design looks sleek with some people commenting it can easily be confused for more expensive earphone models.
Its cables and connectors also seem to be well-made and not flimsy at all while the buds feel durable. The CS-10EM feel comfortable when worn as they are quite lightweight and have rubber o-rings lodged in each. You can definitely use it to record hours long ASMR videos without much discomfort or hurting your earlobes. These o-rings also help in preventing feedback when recording.
One thing we wish Roland thought of adding to the CS-10EM are cable clips in order to avoid the cable from making unnecessary noise while recording.
As previously mentioned, you'll need a separate recorder in order to power these microphones. You'll need a recorder which can give about 2 V to 10 V of power to use the Roland CS-10EM.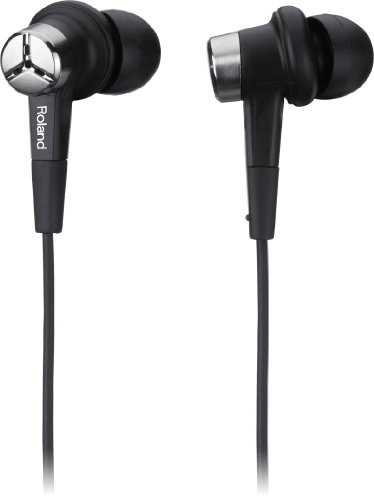 Recording Setup
This microphone is meant to be used on a dummy head or plugged in the user's ears. It has two connectors at its end part which needs to be plugged into your chosen recording device's microphone and headphone ports.
If you don't have a recorder yet, we recommend that you use these microphones with the Roland R-05 as they tend to work well together probably because they're from the same manufacturer.
Unfortunately, not all recorders can accommodate this binaural mic. For example, the Zoom H1 doesn't have a 3.5mm plug which is needed to plug in this mic. We also don't recommend that you use this with the Zoom H2 recorders as they have a problem with static and noise in the mic jack.
Pros
Compact and lightweight
Multi-functional design, 2-in-1 earphone and microphones
Binaural microphones
Very affordable
Cons
A little too sensitive
Poor signal to noise ratio
Verdict
The Roland CS-EM10 is a great microphone/earphone for those of you want to experiment with binaural ASMR but don't have the budget to invest in more expensive mics yet. You'll get very good sound quality from this microphone-earphone combo. So good that it can effectively mimic the coveted binaural sound that a setup of two omnidirectional microphones produce.
---